Salesforce for Nonprofit Organizations
Vloeiend IT for Nonprofit
Vloeiend IT counts various nonprofit organizations among its customers. This means that we are familiar with the unique challenges that nonprofit organizations face. We know which Salesforce solutions are suitable or easy to make suitable. Together with you we select the best Salesforce solutions. We understand that budgets for nonprofit organizations are strongly limited, and that this specifically applies to support tasks such as IT. That means that sometimes the best possible solution must be chosen instead of the best solution.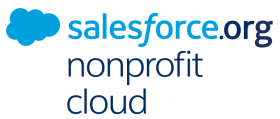 Salesforce for Nonprofit Organizations Nonprofit Cloud)
Is Salesforce really suitable for me as a nonprofit organization? Is Salesforce not too big, expensive or complicated to use as a nonprofit organization? Isn't Salesforce something for nonprofit organizations?
All questions that you as an organization may ask. Non-profit organizations are a large and important group of Salesforce customers and non-profit occupies a special position with Salesforce.
Salesforce.org
More than 32,000 non-profit organizations worldwide use Salesforce. From very small organizations with just a few users to very large organizations with thousands of users. The special position of non-profit for Salesforce is evident from a whole number of issues.
For nonprofit, Salesforce has a separate branch(salesforce.org) within Salesforce.com. Their mission is: "We believe technology, when used for good, can change the world". Salesforce uses the 1-1-1 model. This means that they donate 1% of their products, 1% of their equity and 1% of their employees time to the charity. In numbers, this means they have provided 240 million in donations, donated licenses to more than 39,000 nonprofit organizations and educational institutions, and spent 3.5 million hours as volunteers for nonprofit institutions.
What does this mean in concrete terms?
Qualifying non-profit organizations receive 10 licenses for free and each subsequent license with a large discount. In addition, most providers of products that integrate with Salesforce (apps) offer their products with a (large) discount or even for free. Take a look at the appexchange.
To allow nonprofit organizations to share knowledge, ask questions and suggest ideas, Salesforce has set up the Power of Us Hub (an online community). Every participant in the Power of Us program can become a member of this. Questions can be asked easily and the community usually gives you a quick answer to all your questions.
Is Salesforce suitable for my nonprofit organizations?
As shown in figures above, many nonprofit organizations use Salesforce and Salesforce has a separate branch that focuses on nonprofit. Salesforce also develops special apps that focus on the demands of nonprofit organizations. The current 2 most important ones are described below: the Nonprofit Success Pack (NPSP) and Volunteers for Salesforce (V4S).
The fact that the NPSP and V4S focus on nonprofit markets does not mean that they are the best solution for every nonprofit organization. The choice for the way Salesforce is deployed and which apps are used depends on how the wishes of a nonprofit organization. Questions like - do you have members, donors, volunteers, participants, etc. and which processes do you want to support (donations, keep track of what volunteers do, program management, subsidy management, web shops, etc.) - lead to choices for apps and other design criteria.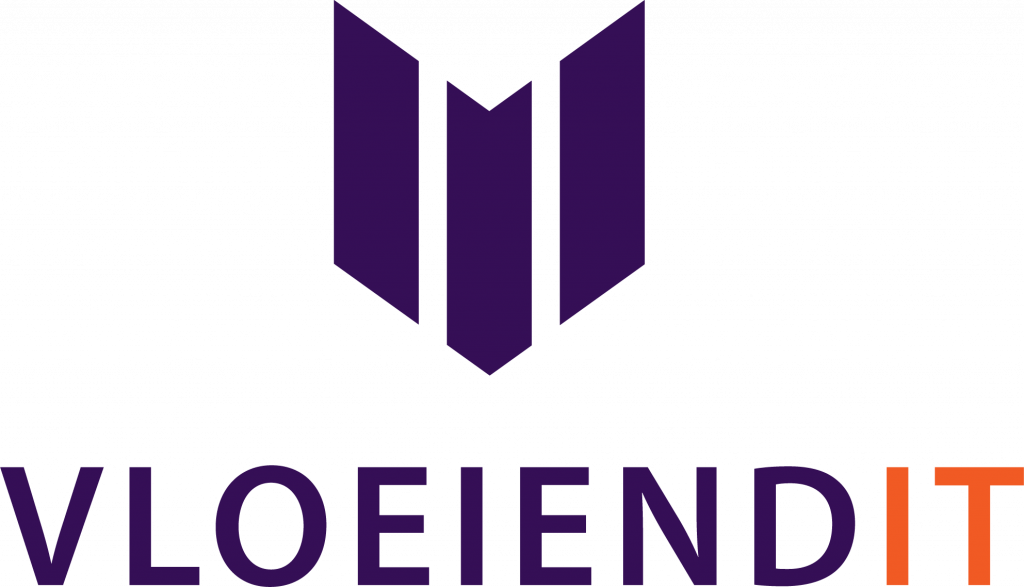 What can Vloeiend IT mean for your nonprofit organization?
Without any experience with Salesforce, it is wise to choose for a Salesforce partner with knowledge of nonprofit organizations when implementing. A partner can help you make the right choices with regard to apps that are used and how Salesforce can be set up most efficiently.
Vloeiend IT can provide you with excellent support with its extensive experiences.
Vloeiend IT
helps various nonprofit and educational organizations with the implementation of Salesforce in business operations. From relationship management and the automatic sending of newsletters to the organization and planning of events and the invoicing of members, subscribers, donors and other relations. Do you want to know what
Vloeiend IT
can mean for your organization? Please
contact
us and we will be happy to come and demonstrate.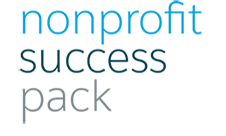 NonProfit Success Pack
Salesforce manages various products that Salesforce tailor-made for nonprofit organizations. The most important product is called the NonProfit Success Pack (NPSP).
The NPSP is an open source product that is jointly worked on as a non-profit community. A new version is released every 2 weeks. Those versions bring new functionalities, sometimes large ones, that you can use as a non-profit organization for your own process management.
Salesforce offers a so-called 360-degree overview of everyone you as an organization have contact with. As a nonprofit organization you will colct information about donations, how often someone has been approached or how often someone has been active as a volunteer. An important part of NPSP is to include the family as an important element. For example: a child participates in an activity, a parent is a donor and another family member is a volunteer. And all linked to each other through the family.
An important goal within nonprofit organizations is to give everyone in the organization the means to keep relationships with donors, volunteers and other contacts warm. Gain insight into all your interactions with the donor. Improve the relationship with your existing donors and build relationships with new donors. You can also manage the entire donation cycle, from commitment to payment. In addition to donations, you also make fund applications as a nonprofit organization. Check the process from the beginning that you start writing your application until following the payments that arrive. Register, remember and report based on goals and results.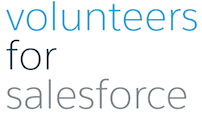 Volunteers for Salesforce
Imagine on your website you will find all task opportunities in which volunteers can participate. The volunteer can register by clicking on a task. All this data ends up in Salesforce automatically. The volunteer will receive an email with all details and a message when the registration is confirmed.
You easily have an overview of which tasks are still available and which are already filled. After a task is completed, you or the volunteer enter the number of hours spent on it. This provides great insight into how much volunteers mean to your organization and can be used for accountability. All this and more is possible with the app Volunteers for Salesforce. Developed by the community and now taken further and managed by Salesforce.
This app is also open source and works great with the Nonprofit Success Pack.