Salesforce consultancy
Need support with your implementation and / or maintaining your environment?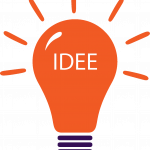 Salesforce consultancy
Vloeiend IT has very experienced Salesforce consultants, Salesforce developers and Salesforce administrators who can support you in implementing and maintaining your Salesforce environment.
Extra capacity
Do you have current (sub-) projects but too little capacity? Vloeiend IT can help you with filling in that capacity. With the help of administrators and developers of Vloeiend IT you can shorten the duration of a project or resume projects that have stalled.
Are you looking for experienced Salesforce consultants.
Your organization is constantly changing and developing, which means that new ideas and wishes always arise in relation to the organization of your business processes, data needs, information flows and reports. The possibilities within the Salesforce platform are almost endless, so you can always fulfill these new ideas and wishes.
Vloeiend IT has ample experience with inventorying, analyzing and elaborating these new initiatives and integrate them within the Salesforce environment. Our experienced consultants can help you with that.
Are you looking for experienced Salesforce developers?
Stagnation is deterioration is a familiar proverb, and that certainly applies to your own Salesforce environment. Salesforce is rapidly developing new features and solutions that can all come together in your own Salesforce environment. These new functionalities also offer your organization new opportunities and possibilities that enable you to switch more efficiently and faster.
Vloeiend IT can support your organizations with the implementation of new features and solutions within your Salesforce environment. Our Salesforce developers help you implement it.
Are you looking for experienced Salesforce Administrators?
IT environments are dynamic environments that also require maintenance. Fluent IT has extensive experience with the implementation and maintenance of Salesforce environments. We have a large diversity of customers with their own wishes. By tailoring our services to your wishes, we can guarantee the continuity of your Salesforce environment together with you.
Support for Salesforce Administrators
Larger organizations usually have their own application managers for the maintenance of applications. But also these application administrators regularly encounter issues where they need support. Vloeiend IT provides support to the Salesforce administrators so that questions can be answered quickly, problems can be solved quickly and the organization is adequately and efficiently helped.
Project management
Good management is essential for a project to succeed. Do you have multiple Salesforce developers or Salesforce partners involved in a project? Then managing all those people and organizations can take a lot of time and energy.
Vloeiend IT has experience in managing IT projects. We can support you in managing your projects, leaving you more time to manage your own department or organization.
Second opinion
A feasibility study is preceded for each project or for each implementation. Are the requirements correct ?, are all requirements filled in ?, is the data model correct ?, are we prepared for the future ?, what are the costs ?, etc.
If you are in doubt or are not sure that you can judge independently on the basis of your own knowledge, a second opinion can provide a solution. Vloeiend IT can help you assess offered solutions and implementations. Our consultants will assess the project on a number of factors and report on it to you. Based on these reports, you can evaluate projects much better and make decisions.