Need support with your implementation or maintaining your environment?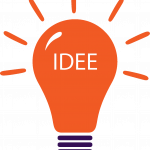 Salesforce consultancy
Vloeiend IT has very experienced Salesforce consultants, Salesforce developers and Salesforce administrators who can support you in implementing and maintaining your Salesforce environment.
Extra capacity
Do you have current (sub-) projects but too little capacity? Vloeiend IT can help you with filling in that capacity. With the help of administrators and developers of Vloeiend IT you can shorten the duration of a project or resume projects that have stalled.